Buyers are back, and the sellers are ready to make a deal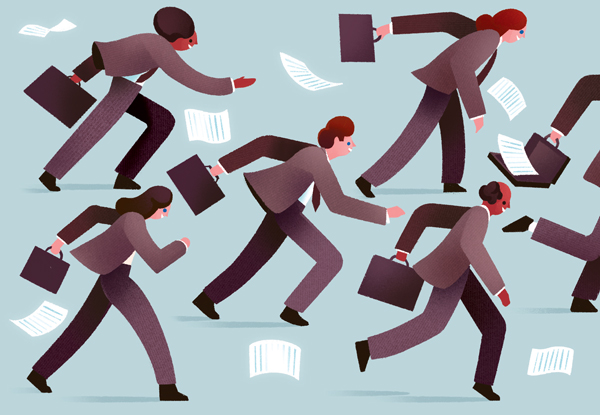 (Illustration by Thomas Pullin)
After a period of fear and loathing over potential impacts of the 2017 federal tax law, buyers are coming back to the table in Westchester. The top brokers and brokerages in the county say they have been making up for lost time — and they have the sales volumes to show for it. In The Real Deal's annual ranking of top brokerages, Houlihan Lawrence topped the list, logging $788.2 million in sales of homes priced at $2 million or more from Dec. 1, 2018, to Nov. 30, 2019.
Compass' 15-agent Heather Harrison Team, based in Scarsdale, topped the ranking of brokers and teams, with a sales volume of $54.1 million. Claiming second place was Pollena Forsman of Houlihan Lawrence, who logged $41.6 million in sales. Michele Flood of Coldwell Banker ranked third with $36.1 million in sales. (Here's last year's ranking for comparison.)
The brokers say that sellers have adjusted their pricing to take into account the $10,000 federal cap on state and local tax (SALT) deductions, which took effect in 2018 as part of President Trump's 2017 tax law and limited how much homeowners could benefit from the mortgage interest deduction.
"The lack of deductibility with the SALT situation affected our market and created downward pressure," said Angela Kessel, a Houlihan Lawrence agent in the Bedford/Pound Ridge brokerage office, who came in fourth in the broker ranking. "It created tremendous opportunity for buyers."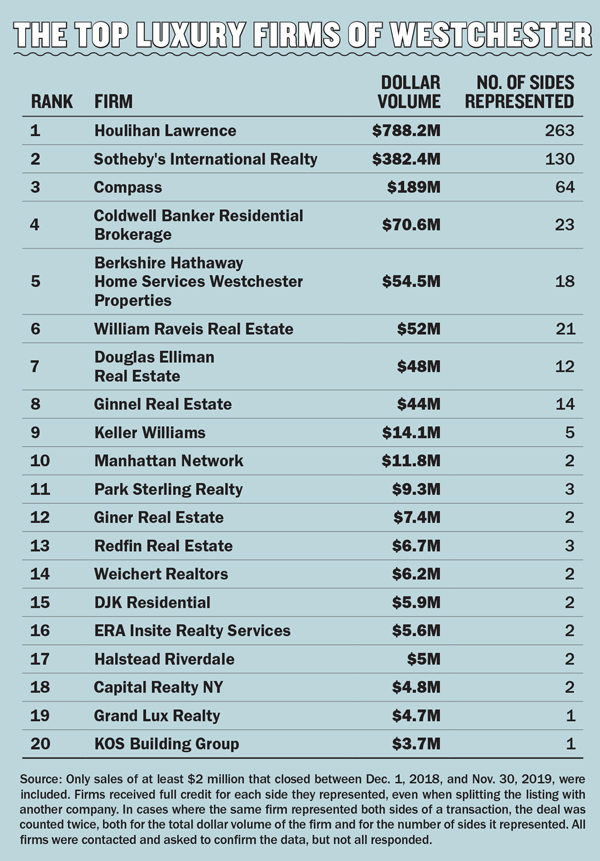 The new SALT law wasn't as impactful as originally believed. Some homeowners were already subject to the Alternative Minimum Tax (AMT), which eliminates or reduces the SALT deduction. A recent Bloomberg analysis of IRS data determined that almost 75 percent of those who paid more than $10,000 in state and local taxes in earlier years were subject to the AMT. Thus, the 2017 SALT rule changed little to nothing for most.
Additionally, many value-oriented buyers have prepared to act, given low inventory. The number of homes for sale in December 2019 was down 13.4 percent from December 2018, to 1,609, according to data from Houlihan Lawrence. In December, 489 homes sold, up 7.9 percent from December 2018.
"You're seeing liquidity in the luxury market," said Kessel. "There are such incredible values for buyers."
The median sale price of a single-family home in Westchester County was $608,000 in December 2019, down 2.7 percent since December 2018, according to data from Houlihan Lawrence.
Stiff competition
While TRD's top broker ranking includes both teams and individuals, the decision to include them together was a controversial one. While there are more teams on the playing field than there have been in the past, individuals are keeping pace with their deal volumes.
Harrison's team of brokers at Compass, who collectively ranked first, closed 17.5 deal sides. Forsman of Houlihan Lawrence, who placed second, handled 13.5 deal sides.
For the ranking, teams were defined as brokers who complete 75 percent of their deals together or who are identified as a team on their website.

"Each agent on my team does their own deals," Harrison said in an email. "I just help manage their deals and mentor but we each individually, including myself, act as agents independently."
Forsman, on the other hand, sees the appeal in going it alone.
"I'm thrilled I'm able to do the luxury deals I do as an exclusive agent," she said. "Every year it gets a little bit trickier to close a significant number of property sales in luxury."
Harrison sold her brokerage, Platinum Drive Realty, founded with her husband, Zack Harrison, to Compass two years ago (read more about it on page 14).
"I have seen a huge uptick in my own business, personally," she said. "Their technology, tools and network have been huge game changers."
Harrison said her team has also benefited from the zero-interest loans, up to 5 percent of the purchase price, that Compass offers to sellers to renovate their homes so they have more buyer appeal.
"A lot of people have lived in their houses for 30 to 40 years," Harrison said. "They show a bit dated. We're making them look clean and modern. No one wants to come out of pocket for those costs. Who wants to spend $10,000 on staging?"
Buyer trends
In Northern Westchester, known for larger, bucolic plots of land that are popular with the equestrian set, Kessel found sales have been percolating.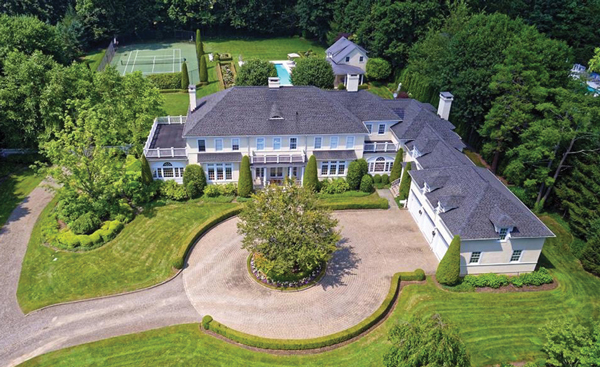 19 Murray Hill Road in Scarsdale was on the market only 35 days before closing for $5.2 million.
"We've had a very active luxury market in 2019," said Kessel. "Toward the end of the year, we did deal after deal here. There's a tremendous sense of value in Bedford. It's become a Hamptons alternative for luxury properties. We have a lot of weekenders."
She cites a deal she closed for 63 Old Wagon Road in Bedford, a shingle-style house, with a wine cellar and a pool overlooking Howlands Lake. It sold for $7.2 million last year.
"It's very private and protected," said Kessel. "That was bought by one of my clients, a young millennial with two little ones, looking for an easy getaway from the city."
Those who posit that Westchester's traditional suburban appeal is fading will have to argue with Margaret Grasso of Berkshire Hathaway HomeServices in Rye, who placed 10th in the broker ranking. Her biggest transaction over the ranking period was 39 Park Drive South in Rye, a 10,594-square-foot, six-bedroom home with a view of Westchester Country Club grounds that sold for $5.7 million in September. The buyers, from Texas, moved here for the husband's new job in Manhattan.
"This was everything opposed to what you're hearing about 'no one wants property,'" said Grasso. "I find that people are looking for location."
Forsman said there is increased buyer demand in the $2 million-to-$3 million range, along with a shorter marketing time.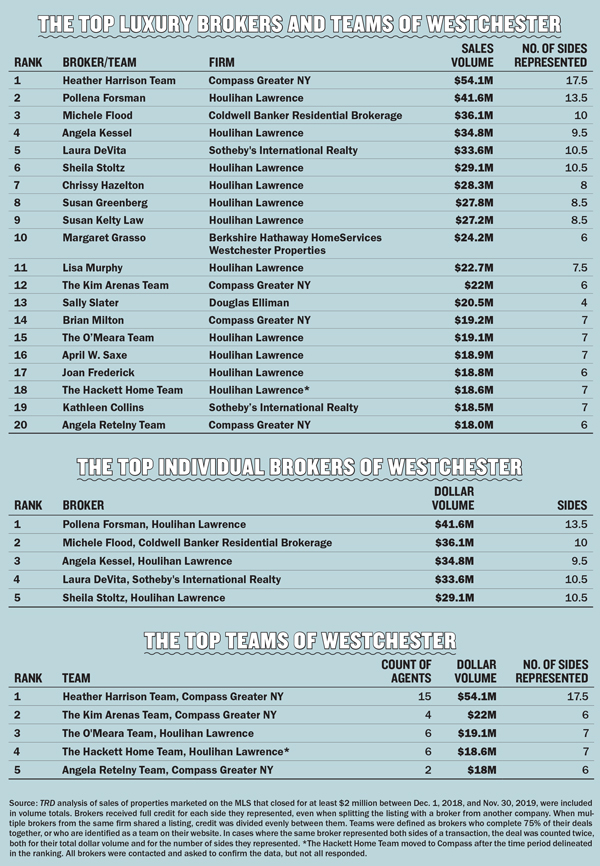 One of Forsman's larger deals for the year was 16 Pryer Lane in Larchmont Manor, a six-bedroom, seven-bathroom Georgian waterfront property on Premium Mill Pond featuring an in-ground heated swimming pool. It sold for $4.26 million in November after originally being listed at $4.795 million in September.
"We did see a fair amount of reasonable price adjustments from the original price," said Forsman. "The sellers that did not attach a value proposition to their pricing strategy were sitting on the market and not selling."
As for marketing the properties, Westchester brokers are using a mixture of word of mouth and social media, primarily Instagram.
"I do a ton of social media," said Houlihan Lawrence broker Christine Hazelton, who came in 7th in the ranking. She is currently marketing 14 Pilgrim Road in Rye for $4.29 million after a price reduction from $4.99 million. She's focused on highlighting its "totally open floor plan and high ceilings" and "Tribeca chic."
"I'm always trying to think of creative ways to market a house," said Hazelton. "I do a lot of house shots — just listed, just sold, and mix it with some family stuff. I'm pretty active in the community."
Hazelton also creates some educational posts. "Today I posted effective property tax rates in the community," said Hazelton. "If we're thinking of selling our home, what is our home assessed for?"
Kessel said she does not advertise or spend a lot of time on social media because most of her business comes to her by word of mouth. However, she added that "I've got a ton of Zillow reviews my clients have done."
Harrison has recently been doing "downsizing tours" for empty nesters curious about their options in the local market. "I'm doing a tour in late February," she said. "Usually I would do them later in the season. I want empty nesters to think of selling their homes."
Sometimes, that's an uphill battle. "I spoke to one gentleman this week who said, 'Oh, no. I'm not going to sell for years, until the market rebounds,'" said Harrison. "I think that was extremely telling. They want to get what their neighbors got back in 2014.'"
With open houses already full, she's eager to boost inventory. "Buyer demand is back for sure," said Harrison. "Now things are starting to move. We're seeing all of those city buyers come back with a vengeance."
Source: The Real Deal
March 03, 2020 12:00 PM
By Eliane Pofeldt | Research By Lucas McGill