Navigate
2070 Boston Post Road
Larchmont, NY
Main Content
About Pollena Forsman
Your Local Real Estate Power House
One Exclusive Agent, One Billion in Sales, Ranked #64 in the US.
Pollena Forsman is a real estate executive, working as an exclusive agent to provide advisory services for her clients. Pollena is the #1 Agent in Westchester County 2021 and has reigned here for 7 of the past 11 years. She has booked over $1 billion in sales in her career. She was the #1 List Agent in Westchester County 2020 and she ranks #64 Agent in the United States. She is the #1 Agent in the Sound Shore SF since 2014 and the #1 Agent in Larchmont-Mamaroneck for over a decade, since 2010! Pollena has been a top producing Associate Broker for over 25 years, selling homes throughout the Sound Shore towns of Larchmont, Mamaroneck, Rye, Harrison, Purchase and New Rochelle. Her 2021 sales volume of over $280 million places her amongst the uber elite in her field. Pollena has repeatedly earned accolades including the Diamond Award, top tier for Westchester County Board of Realtors & Emerald Club Award, the Top 1% of Houlihan Lawrence Westchester agents company-wide with many years as the #1 Agent at Houlihan Lawrence.
Pollena's success in the highly competitive real estate field stems from her strong business background at J.Walter Thompson Advertising in NYC. As one of the youngest partners in Account Management, Pollena developed strong marketing, sales, negotiating & people skills early on. Her marketing expertise is honed from top-tier Clients including Procter & Gamble, Kodak, Clairol, and Nestle.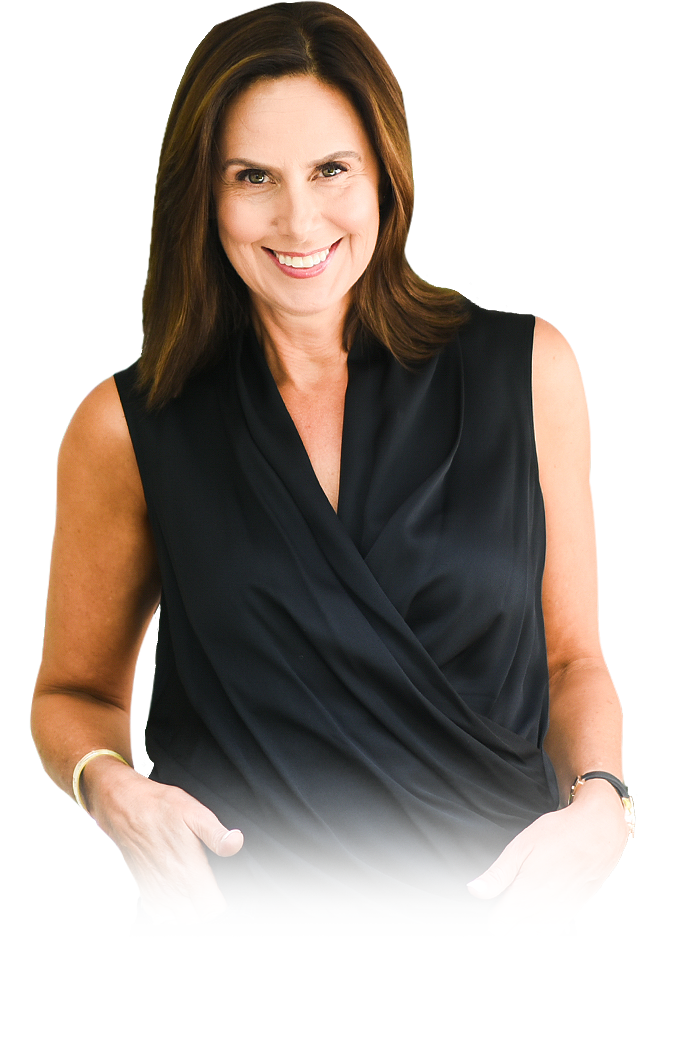 Pollena is a highly knowledgeable, dedicated, and trusted broker who puts her clients' needs and best interests first every step of the way. She works fervently through every aspect of the deal.
She and her husband Bill live in Larchmont Manor where they raised their two children, Natalie (24) & Nolan (21). Living the lifestyle she sells, Pollena is a wealth of information about the communities, schools, pre-schools, parks, playgrounds, beach, activities, sports programs, home referrals--just about anything you might need in her areas.
Create Demand.
Achieve Top Results.
The one agent trusted to sell the most homes in Westchester County, and for overasking.
101%
Average list to sale price.
Selling Homes
47% Faster
Than the average days on market in 2020
Over
$1 Billion
In Career Sales
Proven Performance
Agent
In the United States
Agent
In Westchester SF,
9 Of The Past 10 Years

List Agent
In Westchester 2020
Agent
In Sound Shore SF,
8 Of The Past 9 Years
Agent
In Larchmont – Mamaroneck SF,
Since 2010
Source: OKMLS 2000-2021 single family homes, total volume sold by individual agent. Source: Real Trends, 2022 Source: OKMLS 1/1/21-12/31/21 all property types, sales volume sold by individual agent, Westchester County. Source: OKMLS 2014-2021 single family homes, sales volume or total volume sold by individual agent, Blind Brook, Harrison, Mamaroneck, Port Chester, Rye City and Rye Neck school districts. Source: OKMLS 2010-2021, total dollar volume of single family homes sold by agent, Mamaroneck school district. OKMLS 2020 full year total dollar volume of single family homes sold, listed by agent in Westchester County.
What Pollena's Clients Say