Photos courtesy of Houlihan Lawrence
It's hard to know where to start with this incredible Westchester county mansion. Situated on the Manor Park and Beach in Larchmont, the Tudor-style home has a unique quadrangle shape with a huge interior courtyard. When it was built in 1901, it was the carriage house for the Crocker Estate, and from 1955 to 1996, it was home to New York Times drama critic Walter Kerr and "Please Don't Eat the Daisies" playwright Jean Kerr. During the 1920s, it's owner salvaged 35 truckloads of architectural materials from the demolished Vanderbilt Mansion, and these pieces, like the two-story fireplace, are perfectly preserved. Recently listed for $5,850,000, this waterfront "castle" is truly a property that you need to see to believe.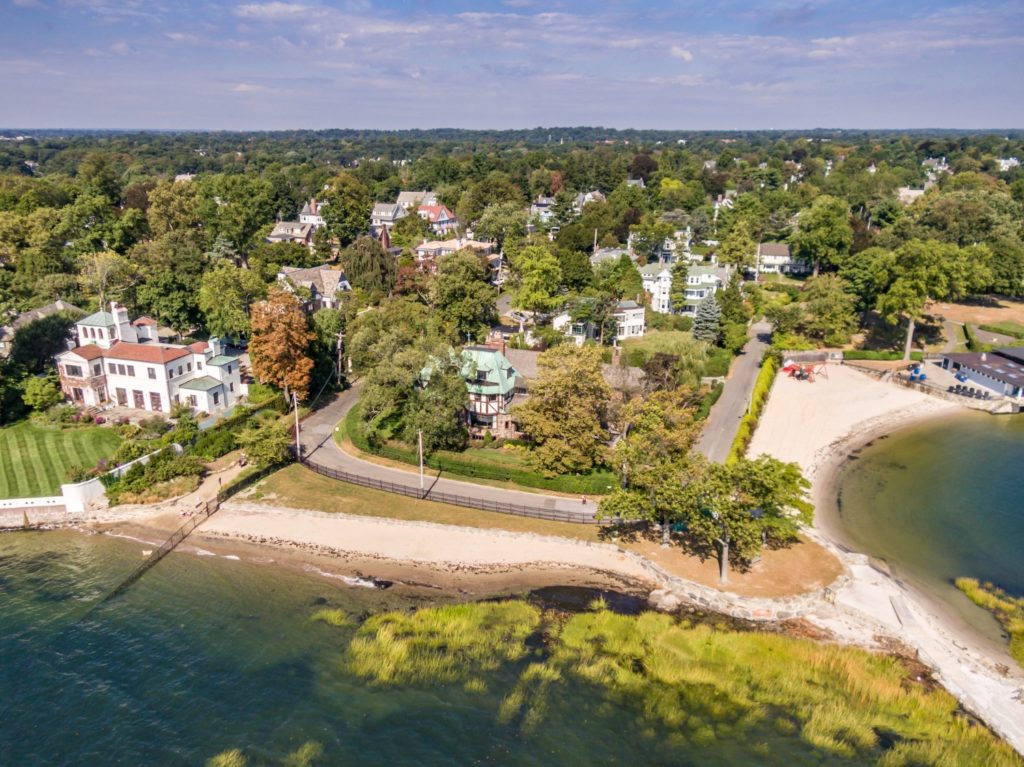 The 17-acre Crocker Estate was built in 1905 for Aimee Crocker, the youngest daughter of Southern Pacific Railroad founder Judge E.B. Crocker. The nearby main house is today the Larchmont Shore Club. But it's the former stables and carriage house that perhaps has the more fascinating history.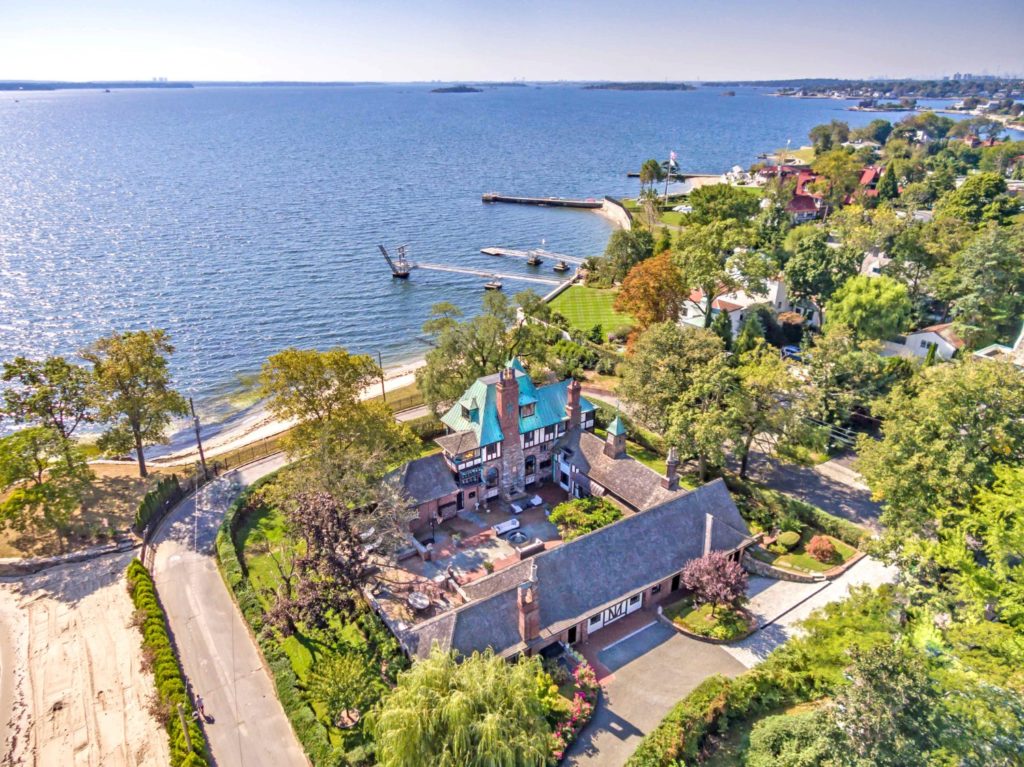 As lohud tells us, "Charles King, an automotive pioneer who was also an accomplished architect, artist, poet and musician, bought the carriage house in 1923 and began redesigning it as a home for his family." When he heard that the William K. Vanderbilt Mansion at 5th Avenue and 52nd Street in Manhattan was being demolished, he was able to salvage a whopping 35 truckloads worth of architectural treasures, "including a two-story fireplace, spiral staircase, coffered wooden ceiling, and innumerable windows, beams, pillars, and marble handrails." Vanderbilt's mansion had been a mix of late French Gothic and Beaux-Arts styles, which can be seen throughout the home.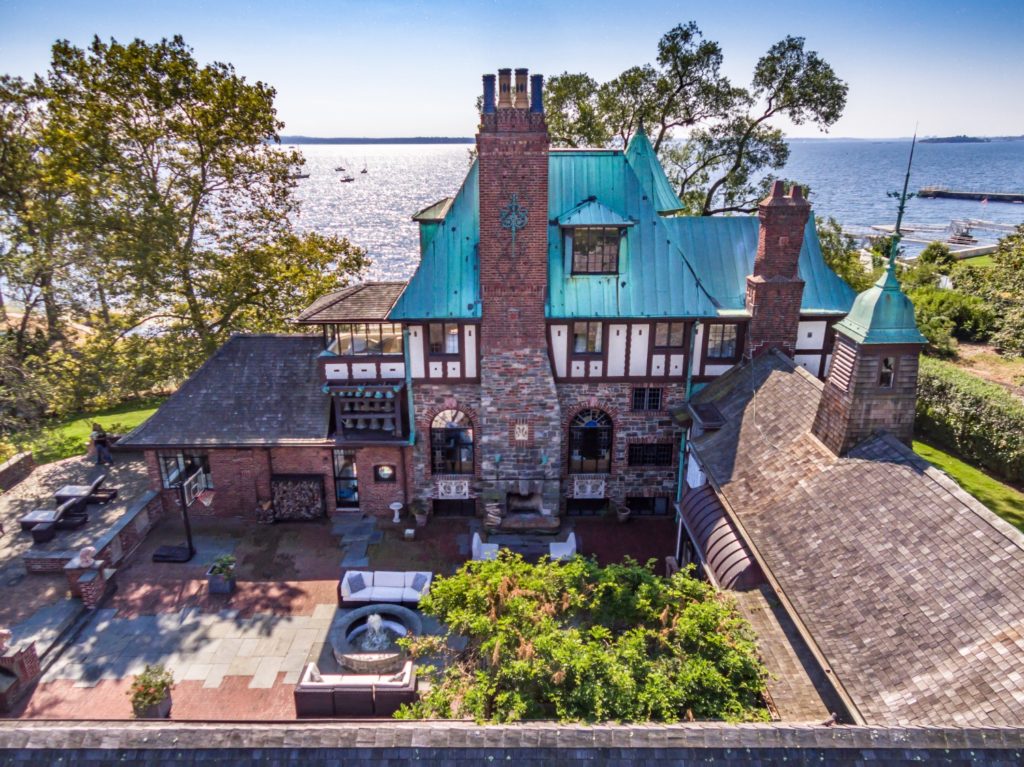 The 8,599-square-foot residence has six bedrooms, five bathrooms, and a two-car attached garage.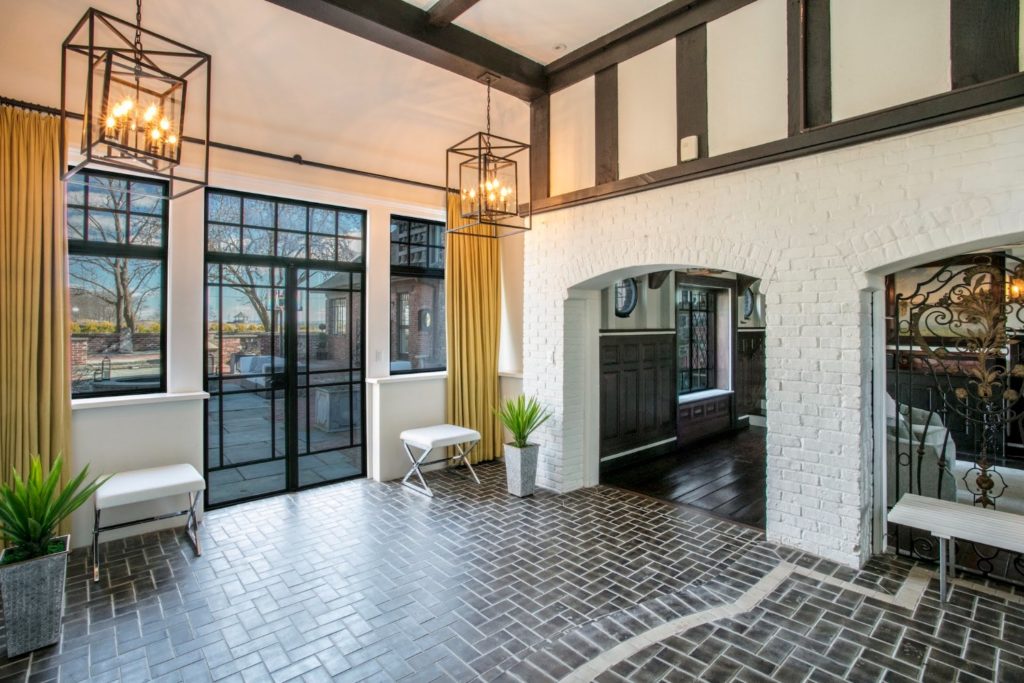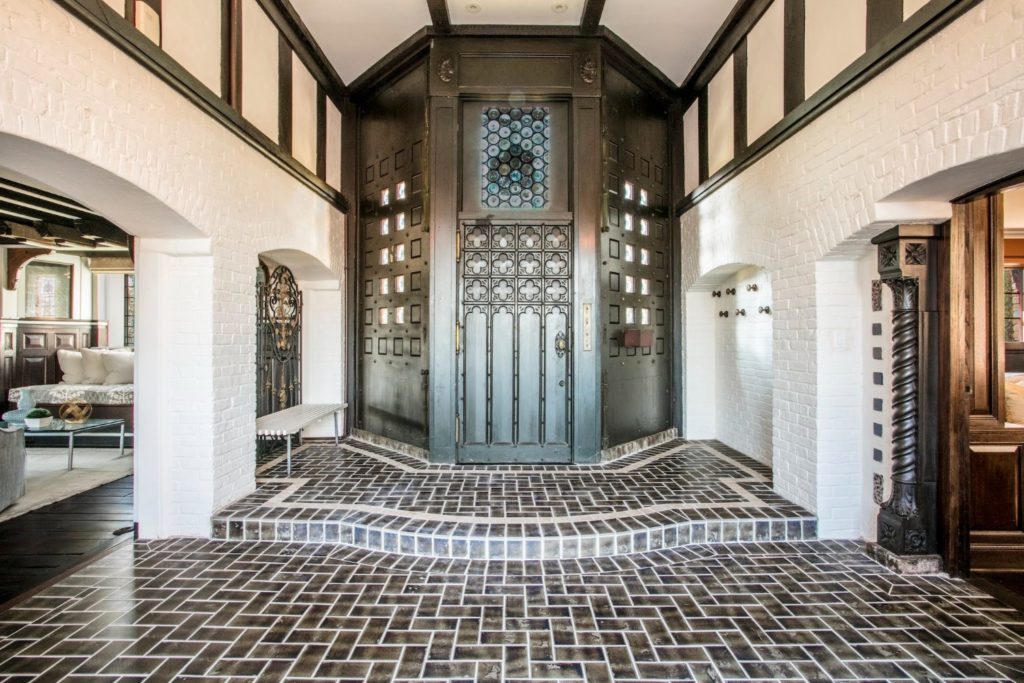 When you enter the foyer through the courtyard, there's a library to the left and a sitting room to the right.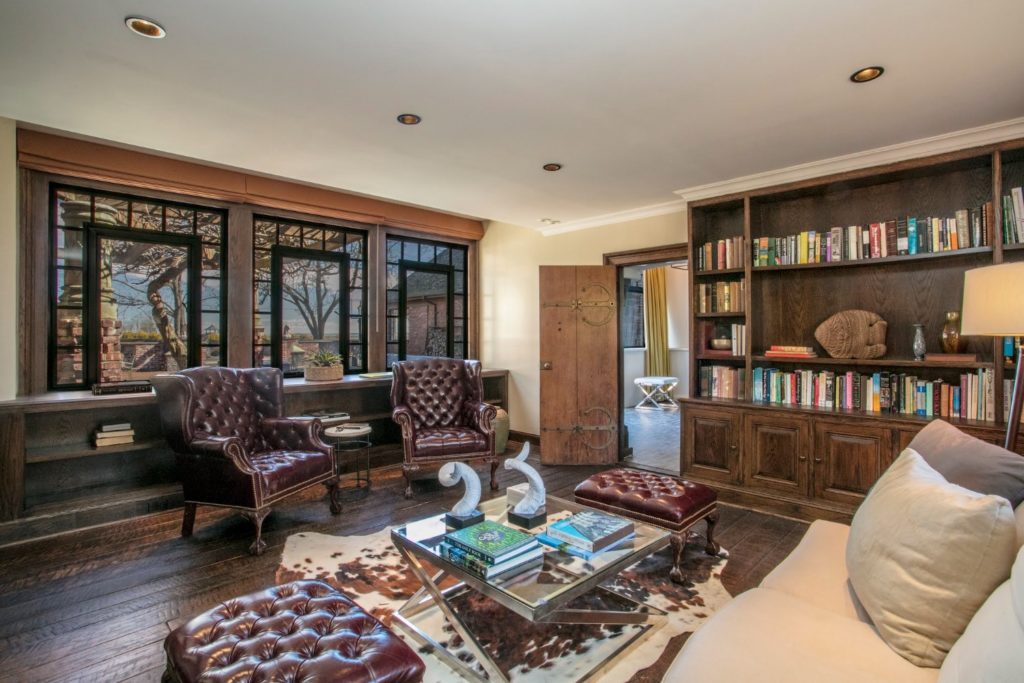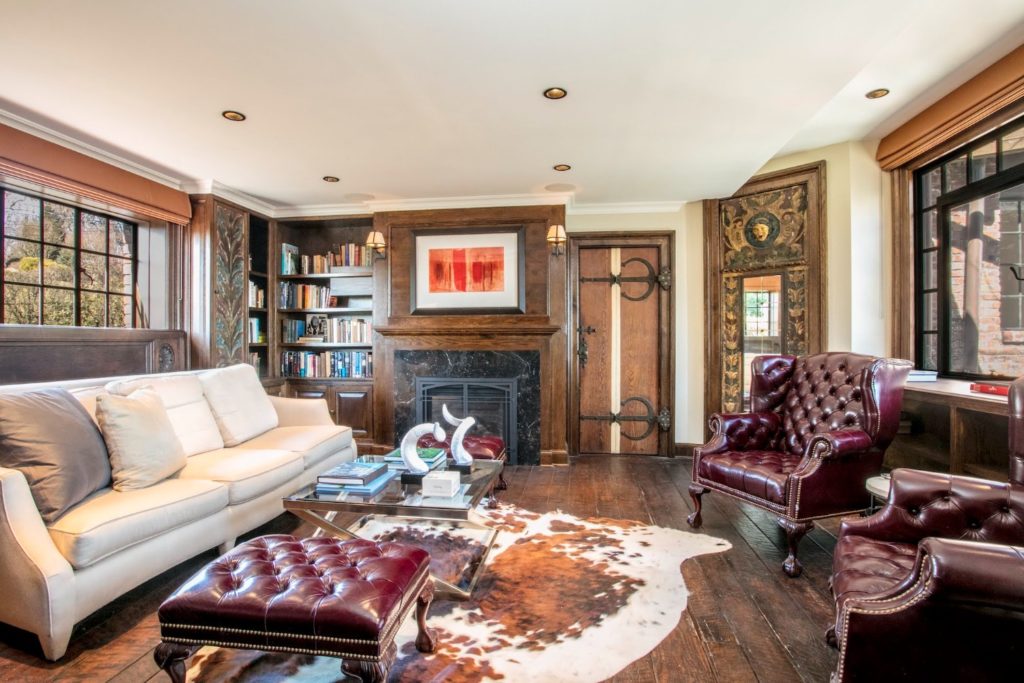 The library has a fireplace, tons of built-in shelving, and unique fretwork that we can only guess was part of the salvage effort.
The sitting room has a cozy window seat and another decorative fireplace.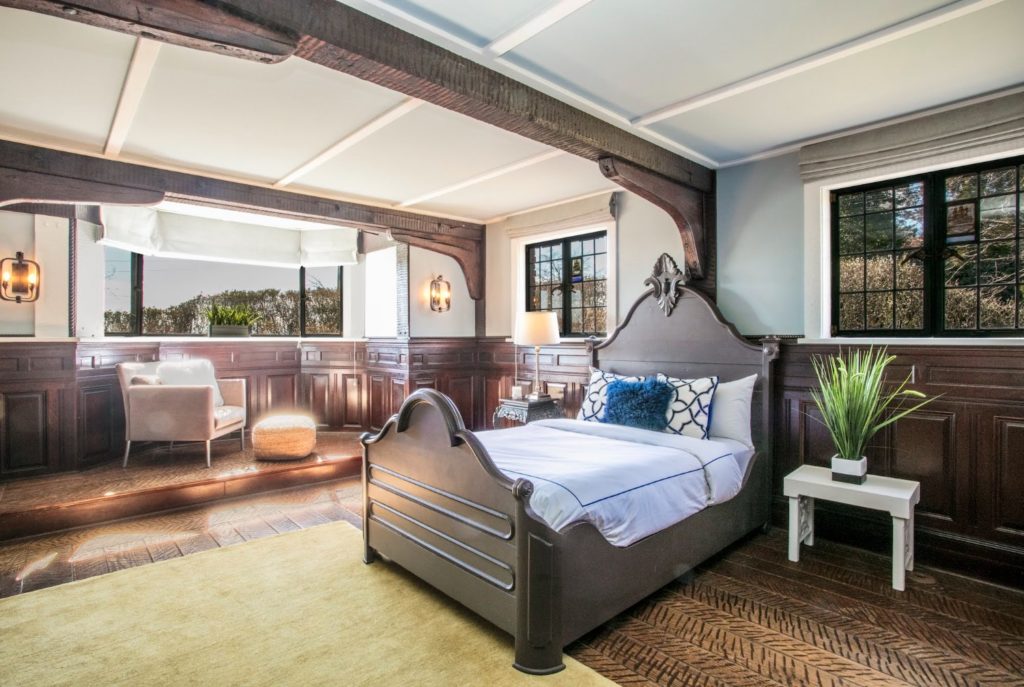 Off the sitting room is a guest room with a bay window and en-suite bathroom. According to the listing, much of the architectural detail here was "foraged from [the] 1920's steamboat 'Mary Powell.'"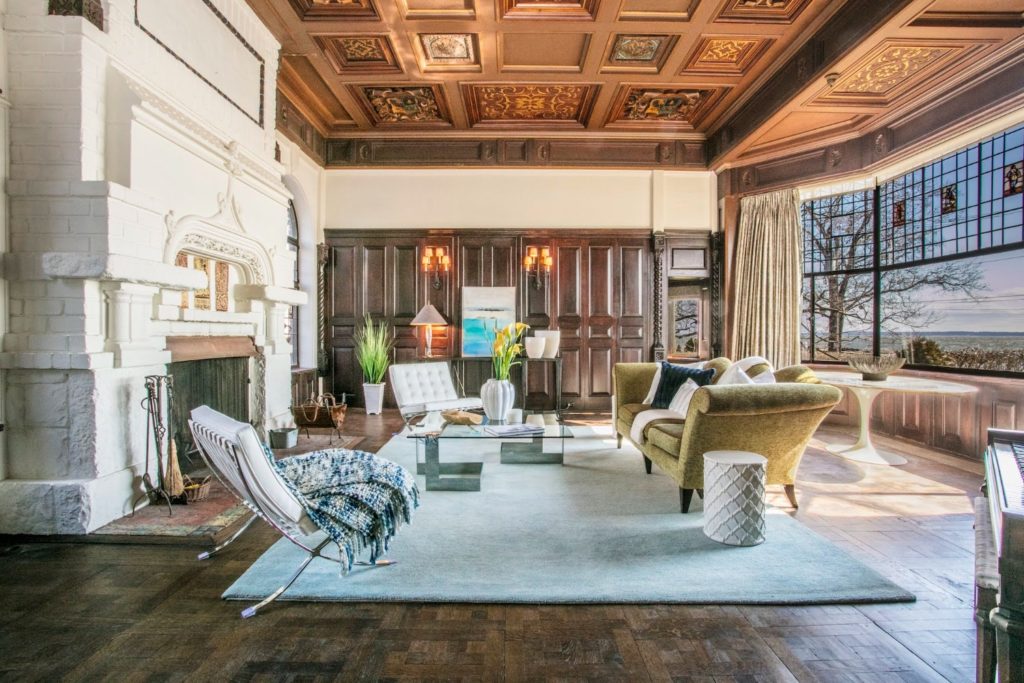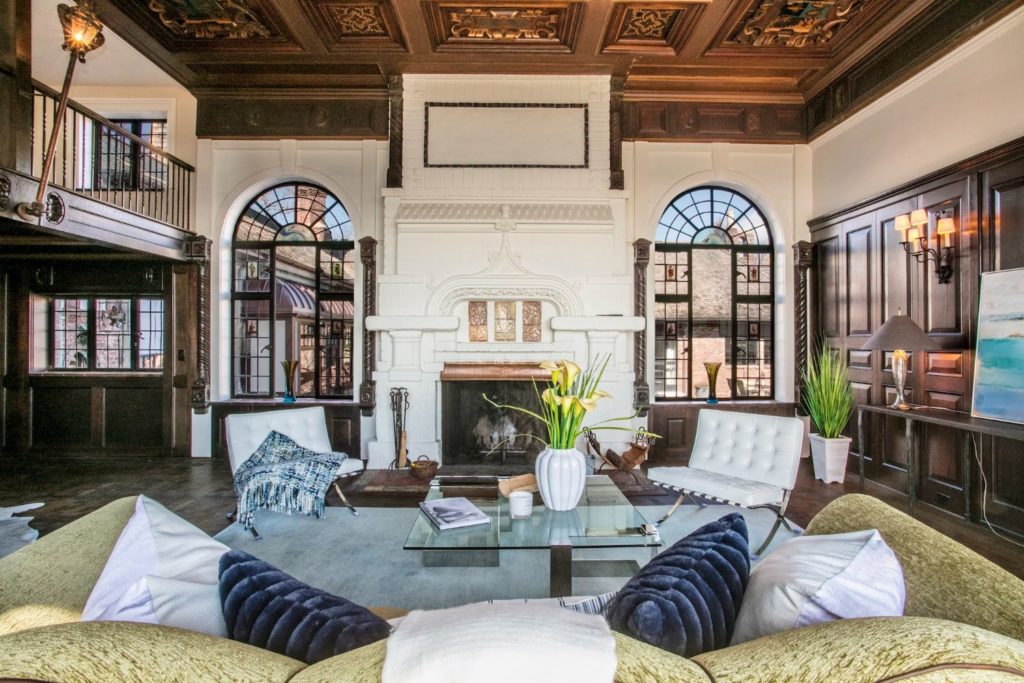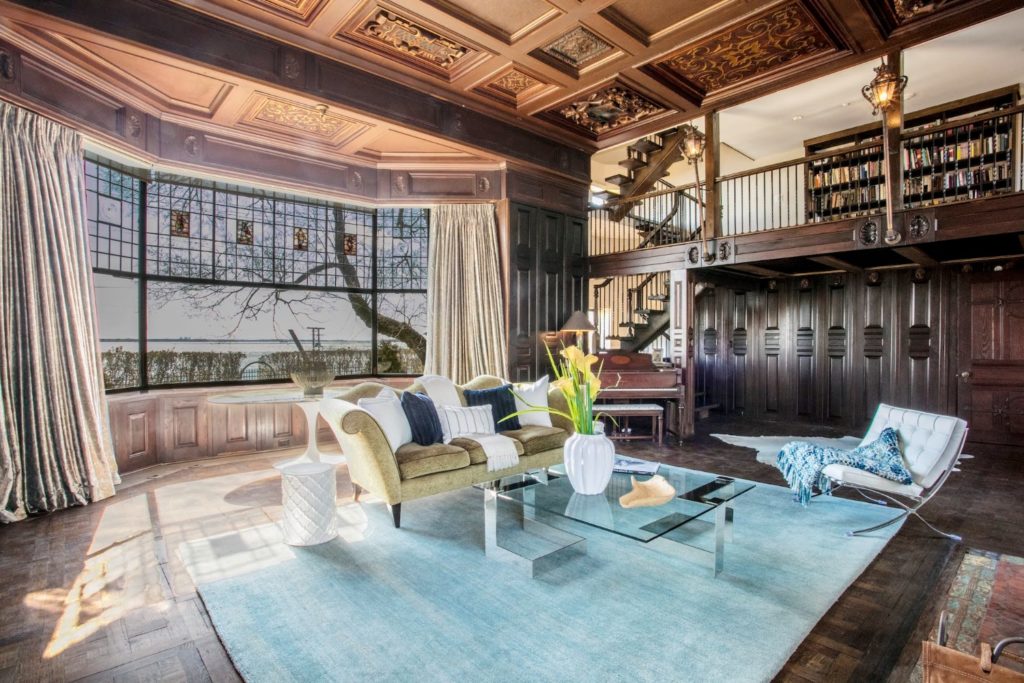 Up a few stairs is the magnificent formal living room. An oversized bay window with stained glass panels lets in tons of natural light so that the dark-stained floors and wood paneling never feels too heavy. The two-story fireplace and detailed coffered ceiling both came from the Vanderbilt mansion.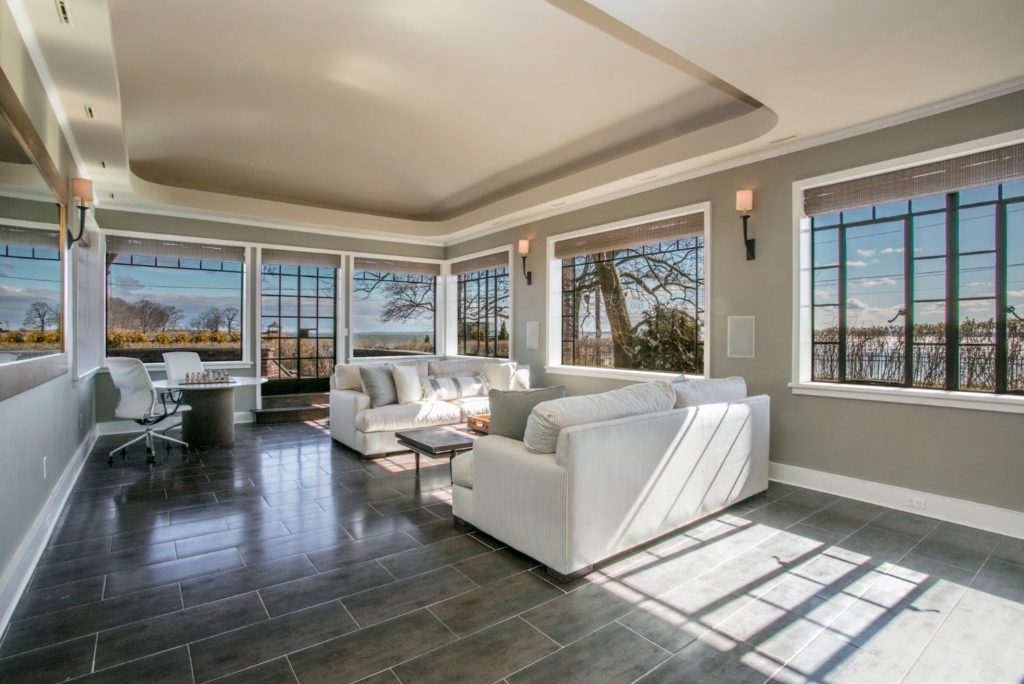 Down a small set of stairs is a super-bright, modern sunroom.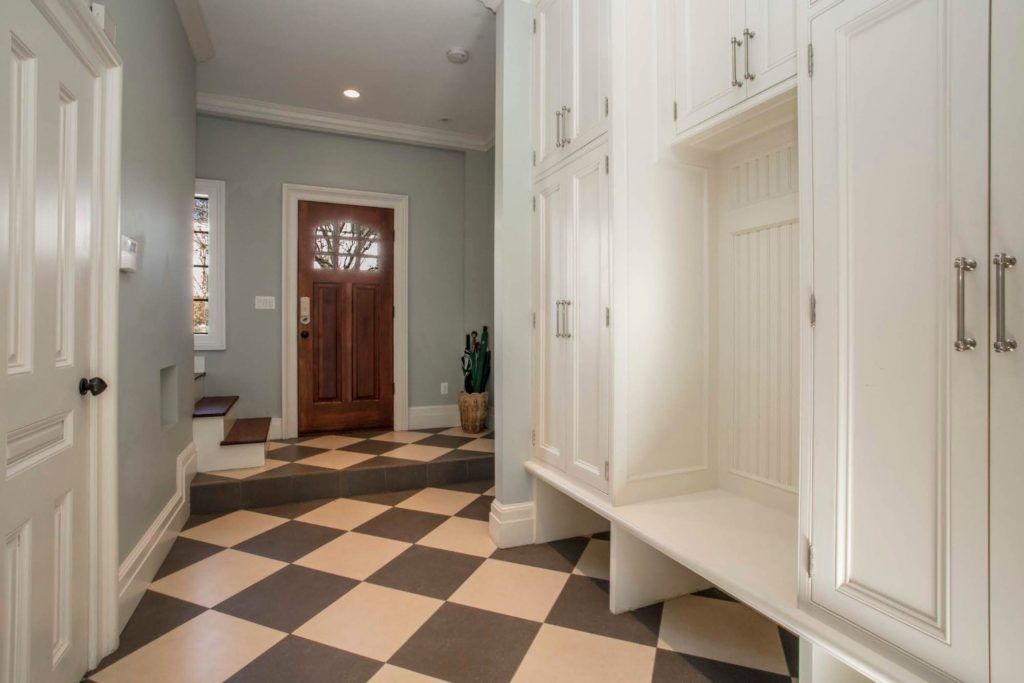 Also on this floor is a practical mudroom off the two-car garage that has a walk-in closet and full laundry room. It's here that you can see how the current owners modernized much of the home.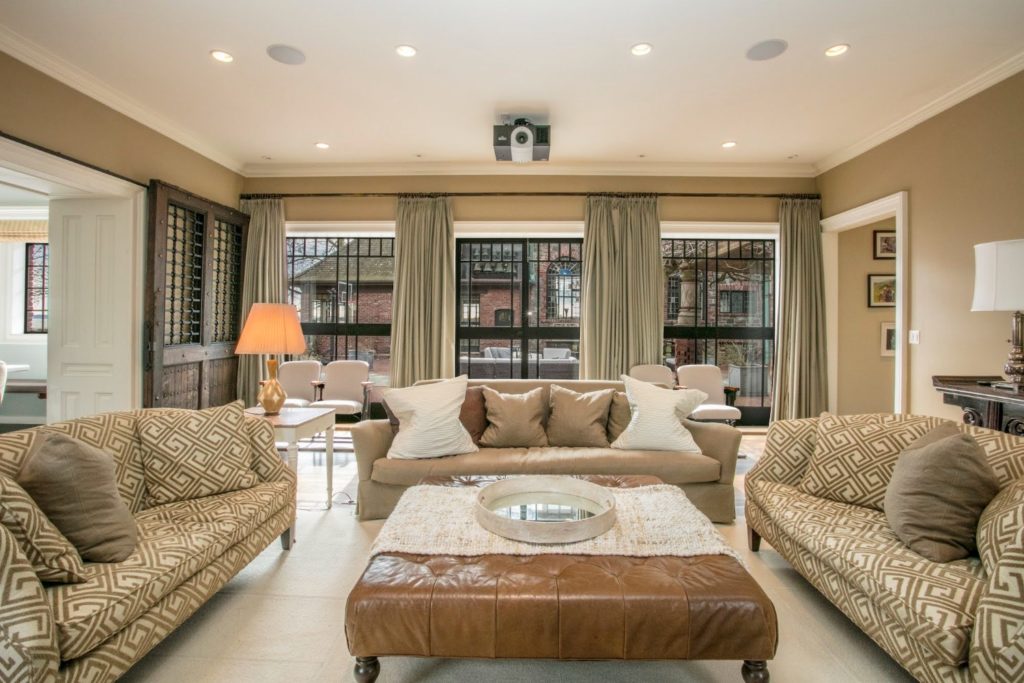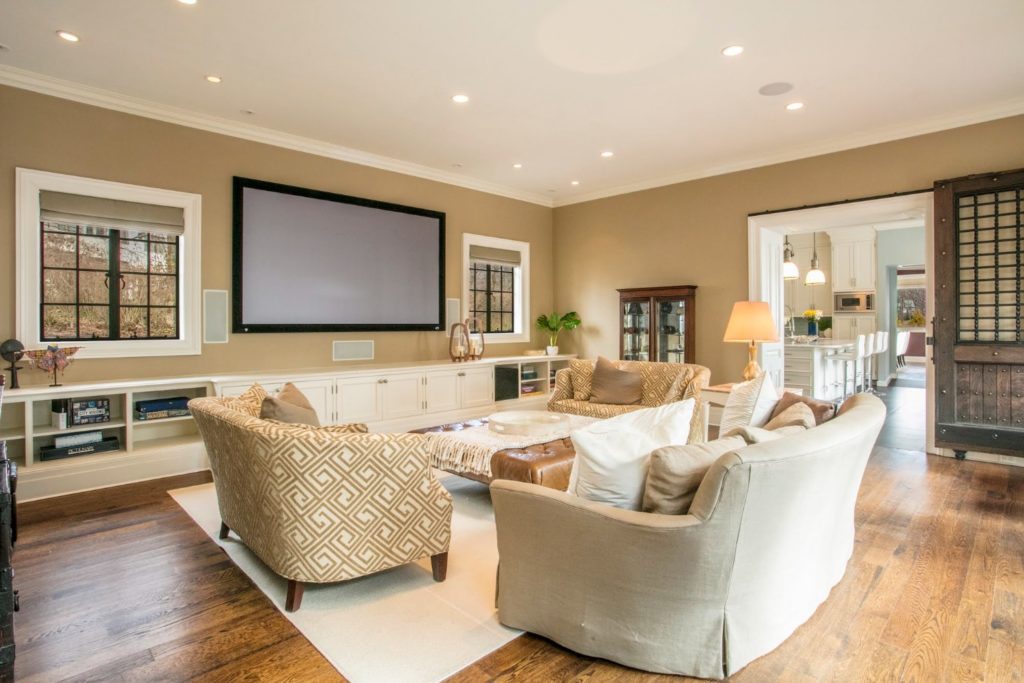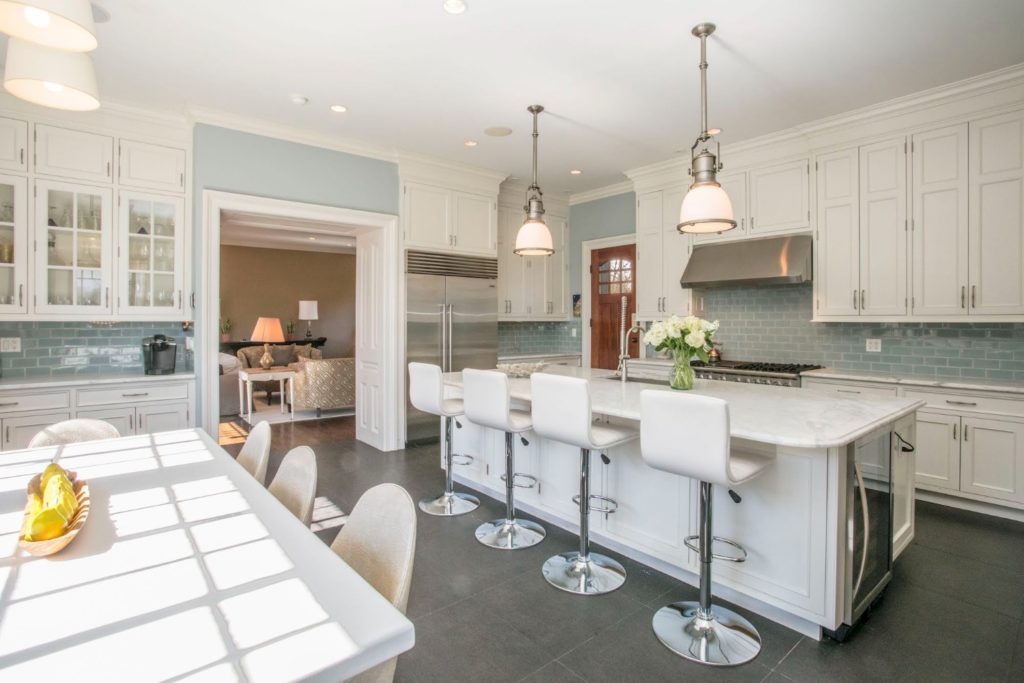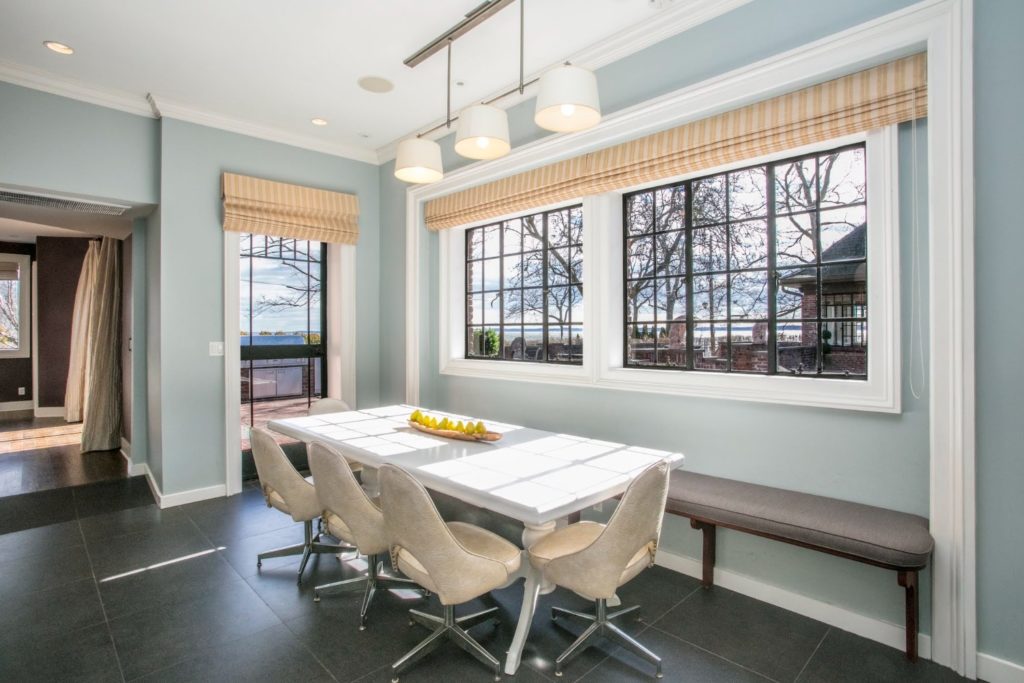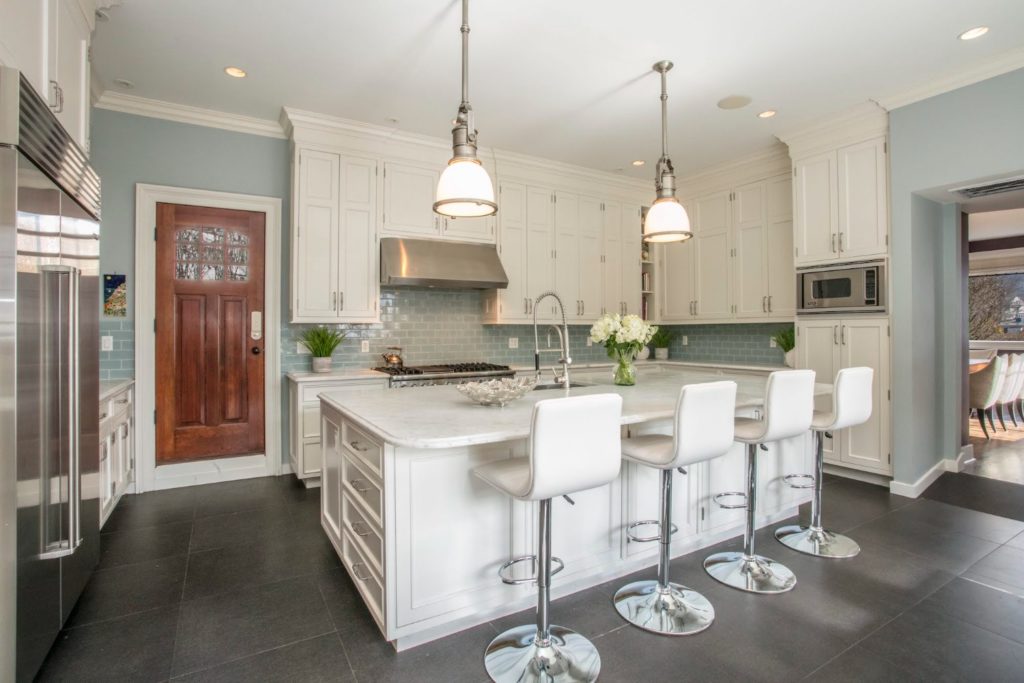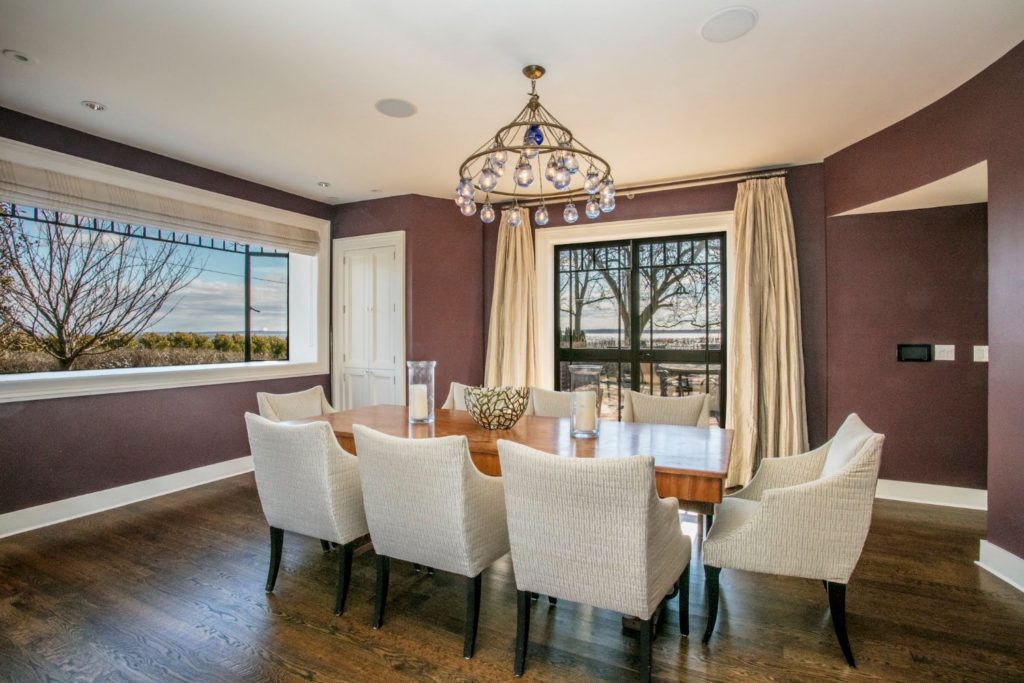 Past the library is a media room, kitchen, dining room, and a back staircase.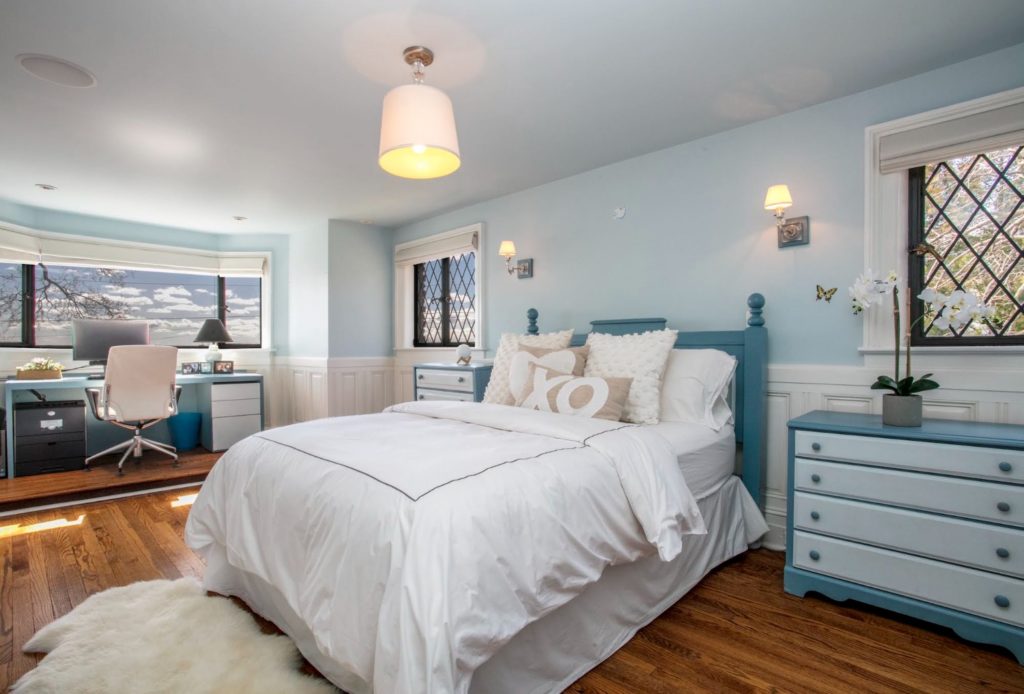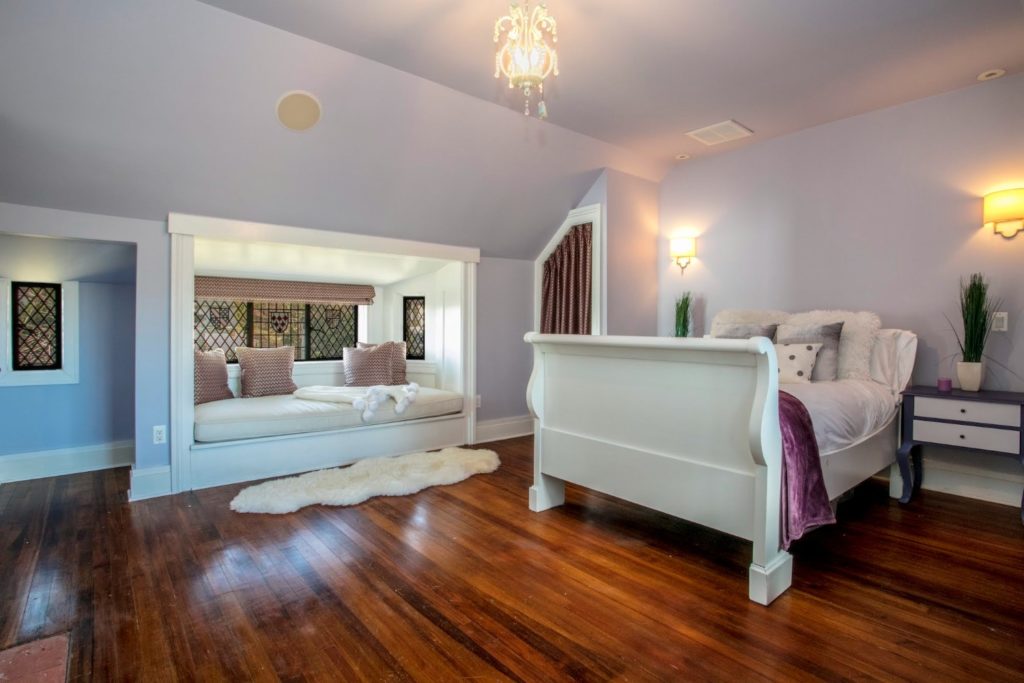 Using the back staircase, you'll find a game room with water views, as well as a guest wing with a bedroom, a hall bathroom, a storage area, and a smaller guest room/den. Up the main staircase, there's an open mezzanine level overlooking the living room that holds two more bedrooms and a hall bath.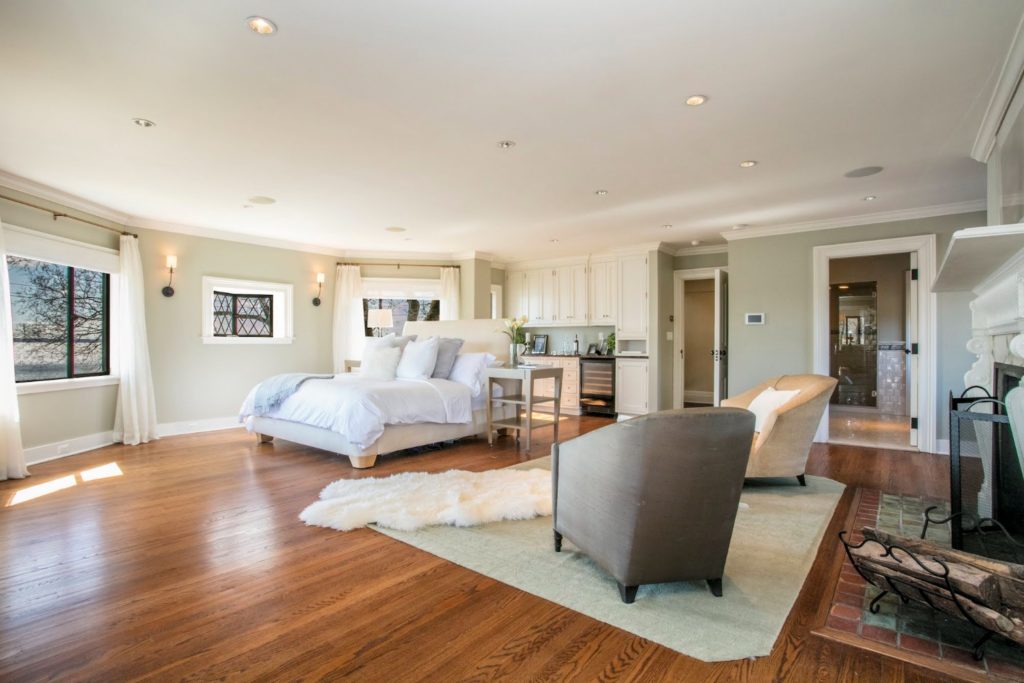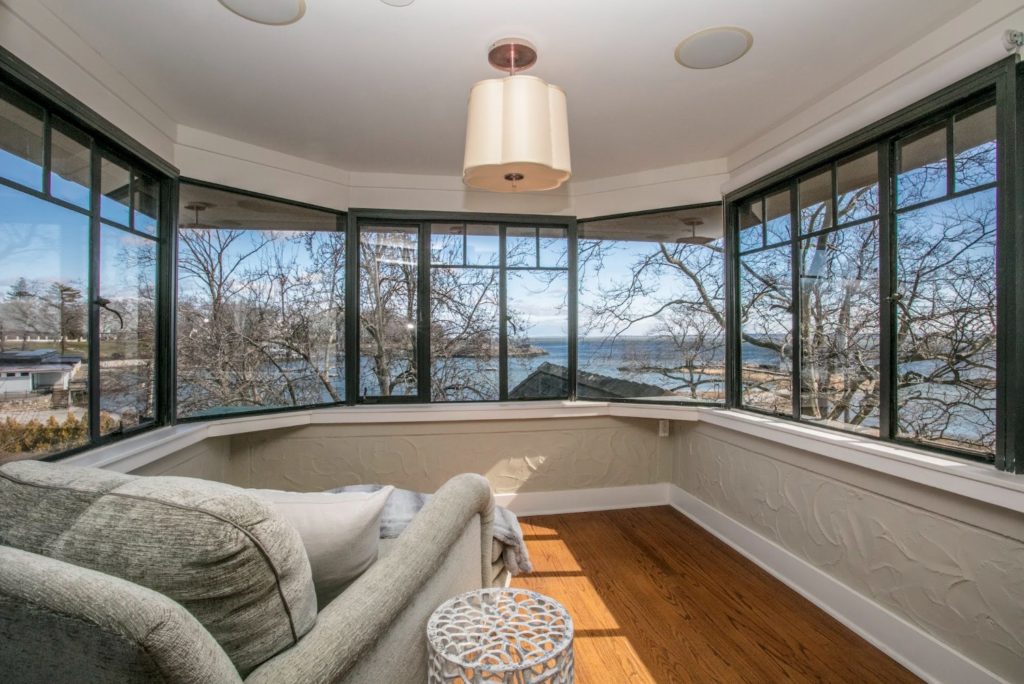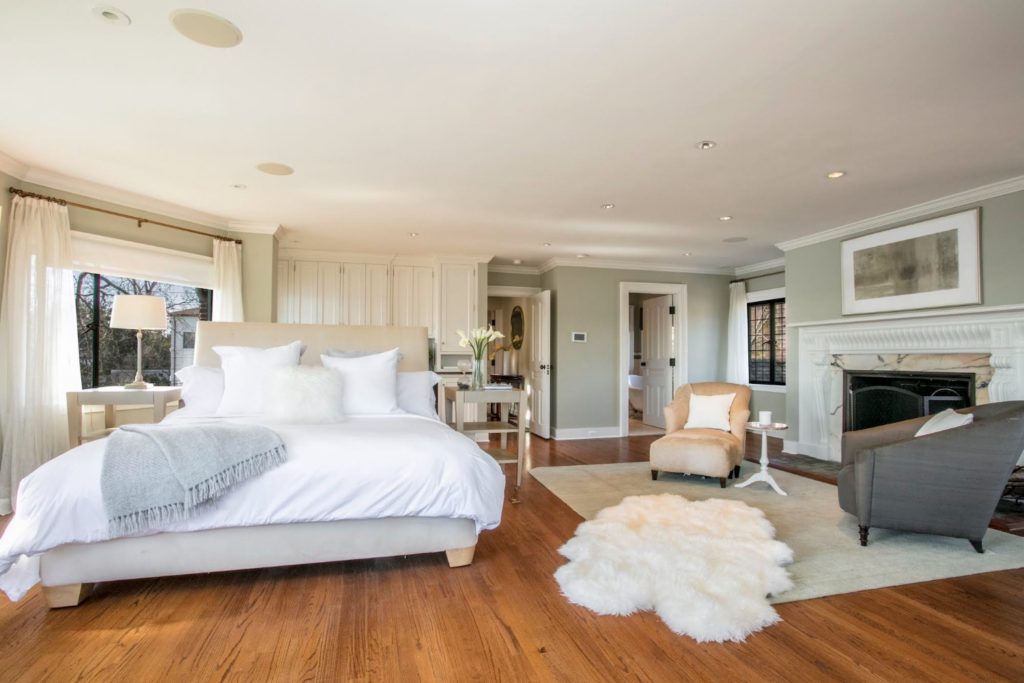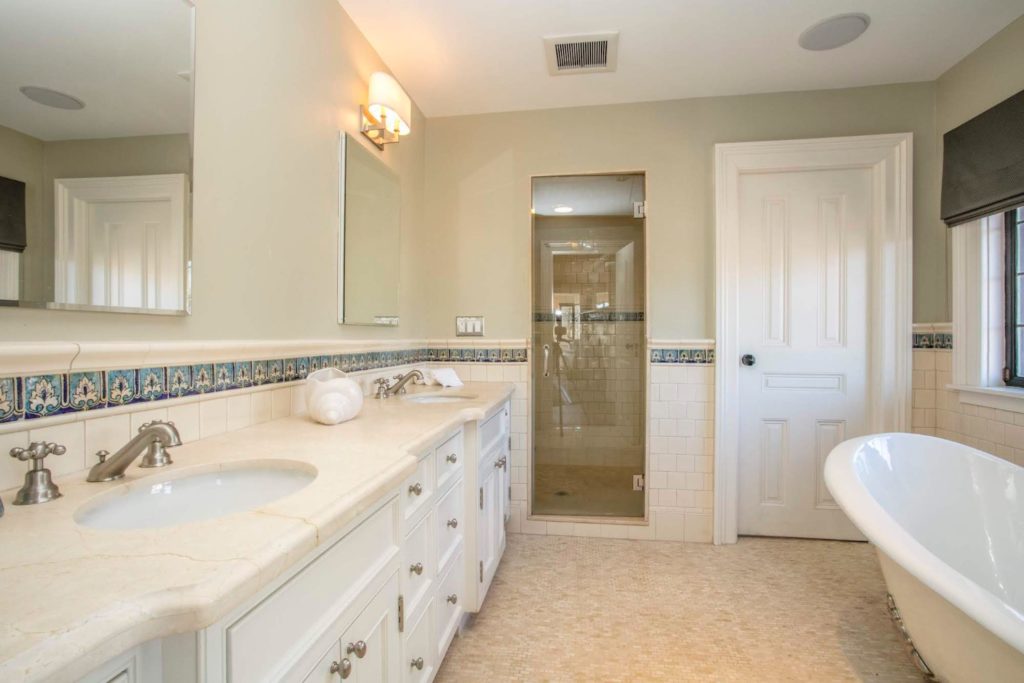 Up another level is the master suite level, which even has a kitchenette with a wine fridge. There's a fireplace and an enclosed east-facing porch that was originally a sleeping porch in the pre-air conditioner days. The master bath has a double vanity, tub, shower, and separate toilet room. There's even a second full master bath. And finally, the walk-in closet is an unbelievable 300 square feet!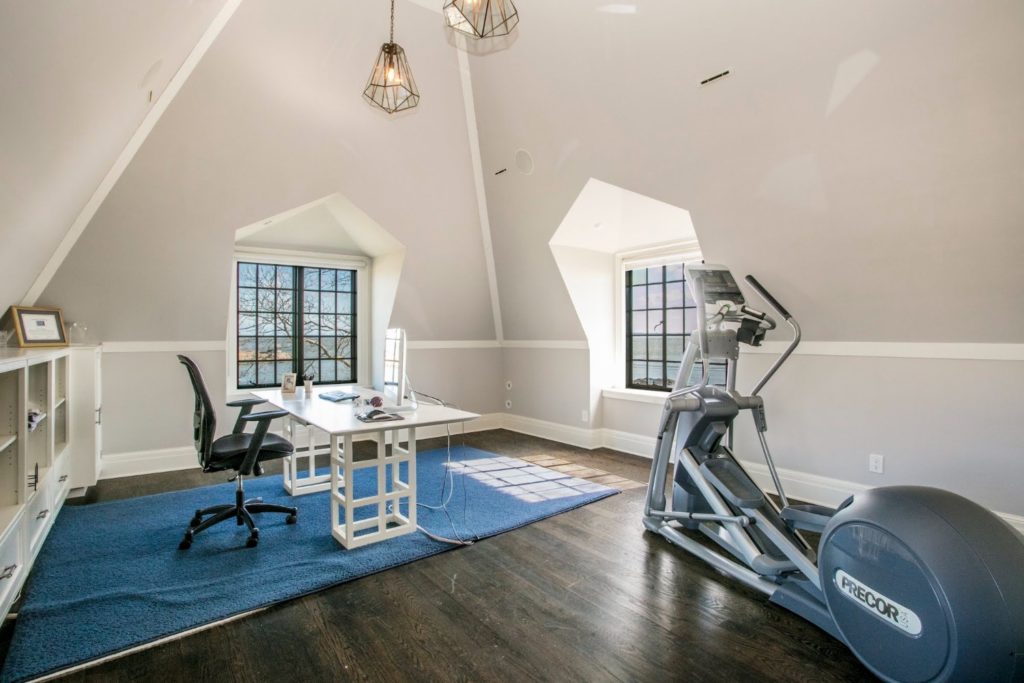 The top floor has 14-foot vaulted ceilings and water views and holds an office.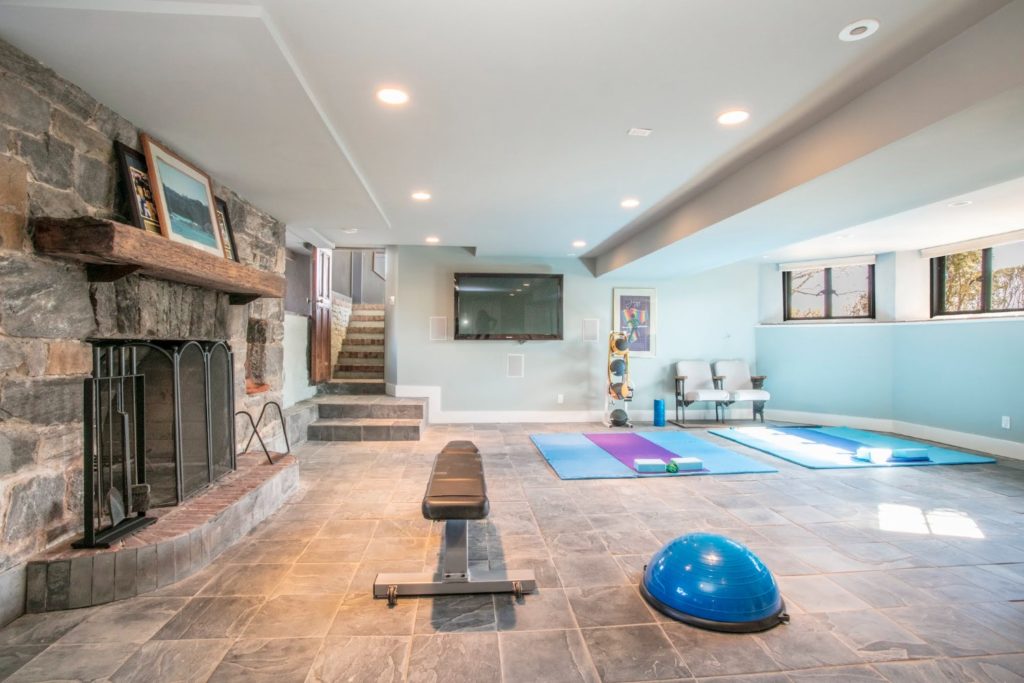 If this wasn't enough space, there is also a finished basement that's been configured as a recreation/playroom with a small powder room.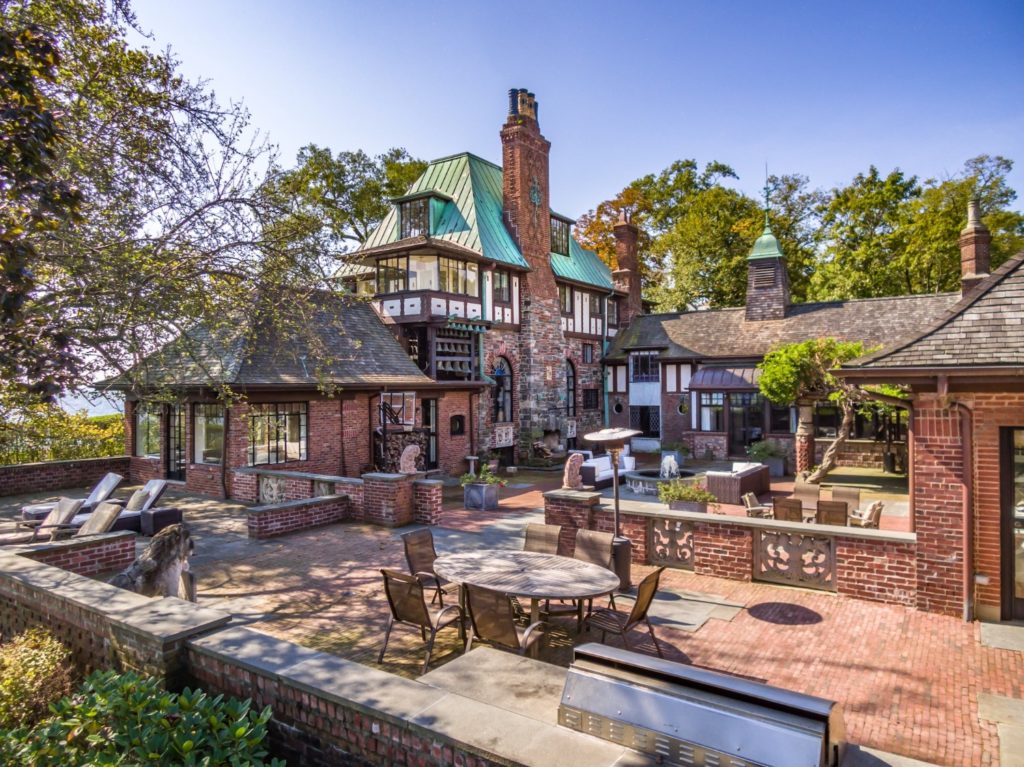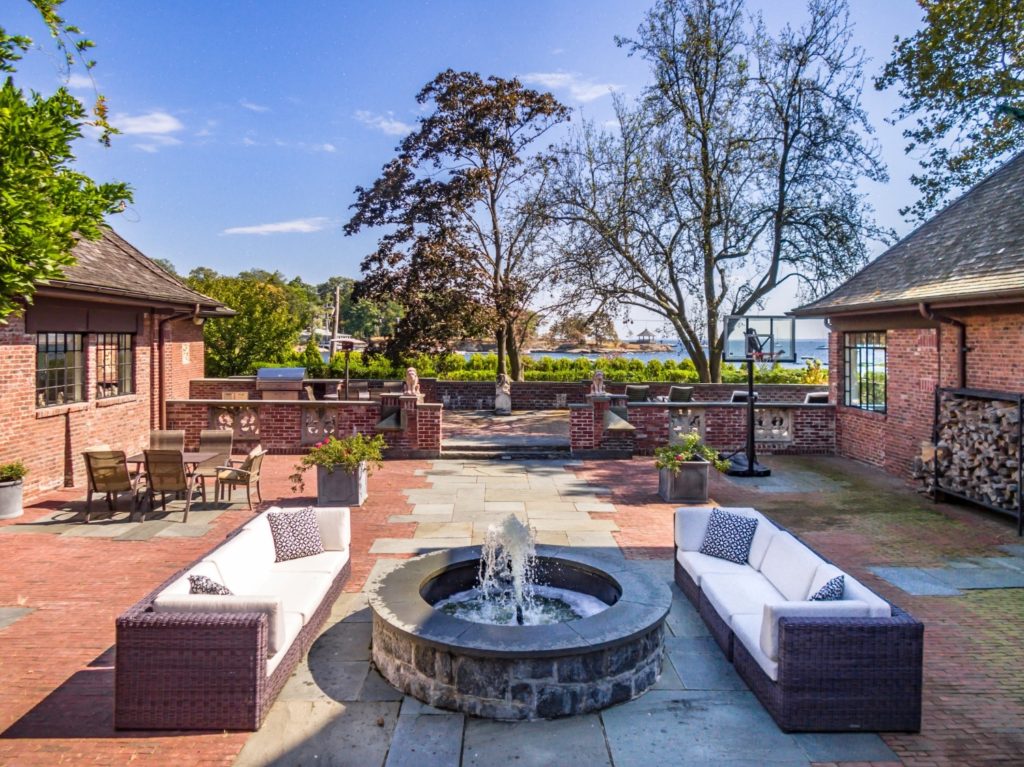 Outside, the large courtyard is anchored by a central fountain, with several seating areas around it. There are two patios east of the courtyard, one of which has a grill and the other is more of a sun deck.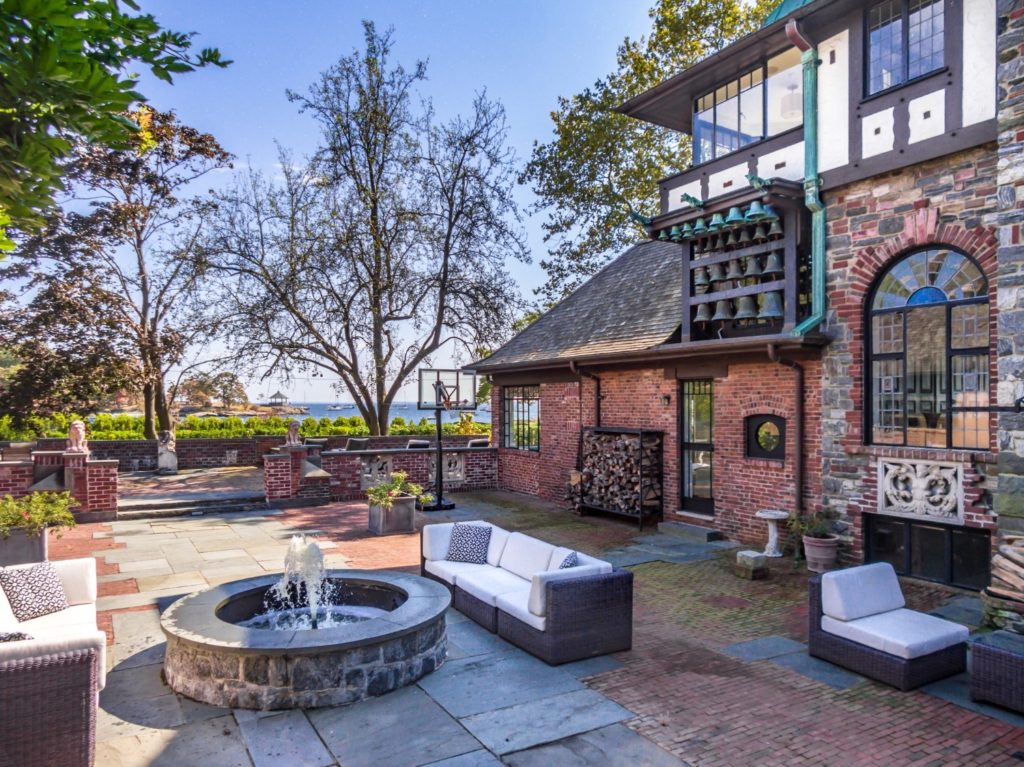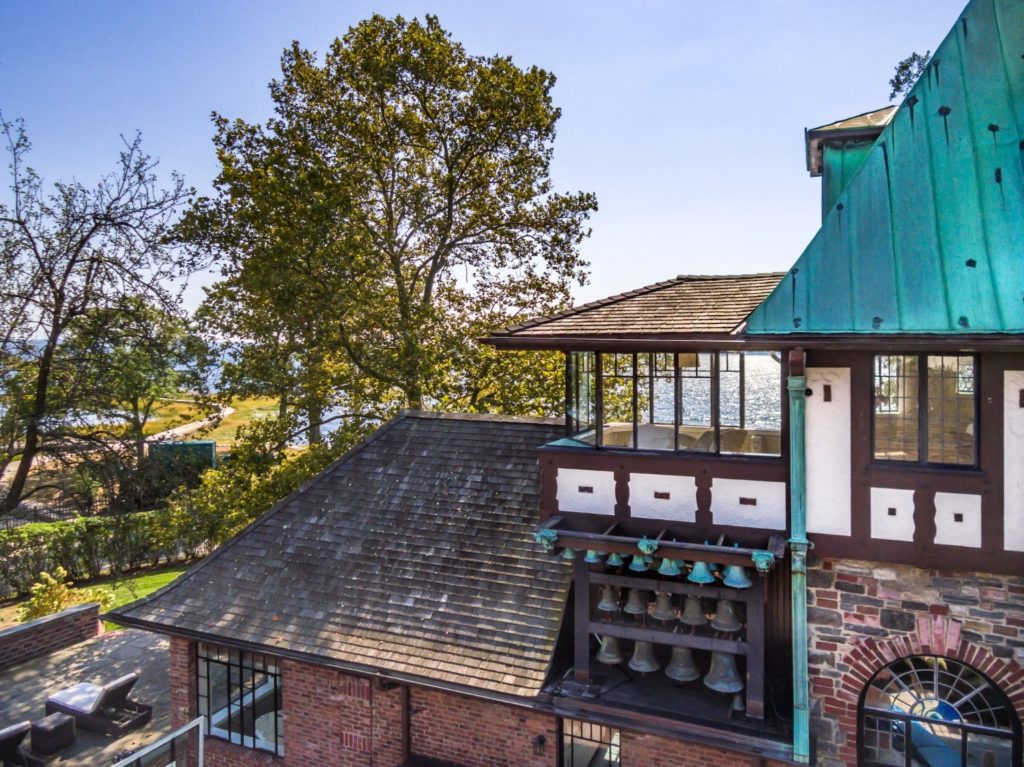 When Charles King was redoing the house, he had the carillon bells cast in France, as Lohud tells us. When the Kerrs moved in, they "rigged the bells so they would play an aria from Carmen at 6 p.m. sharp every evening to draw the kids home for dinner from nearby homes and beaches."
[Listing: 1 Beach Avenue by Pollena Forsman of Houlihan Lawrence]
Source: 6sqft
March 24, 2020 by Dana Schulz